Sunday Link Dump: Motherless Heads, Kate Beckinsale Smokes, Shooting Pledges, Boob Cams, Kevin Smith, and E for Vets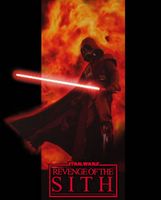 Happy Mother's Day!
Man Tells Police He Locked Dead Mother In Freezer For Years
I wonder is he's related to Norman Bates. I'm sure his neighbors said,
"He was a really quiet guy. A bit of a Momma's boy, if you ask me."
Here's the
Kate Beckinsale picture of the day
. I love the fact she's clutching her smokes instead of a cell phone!
In today's frat boys news blurb:
UC Berkeley Fraternity charged in pellet shooting
. Nice. Brothers shooting naked pledges with pellet guns. And to think that I was pissed when I got Alpo thrown at me.
I love this item, which I should post to my poker blog:
Four Surveillance Camera Operators at N.J. Casino Accused of Ogling Female Patrons
. You gotta love Atlantic City security. They'll keep an eye on your chips and your girlfriend's cleavage.
Speaking of gambling here are some
hilarious Asian gambling superstitions
. Bald men and virgins are bad.
Ecstasy's The Rx For Bummed-Out Iraq Vets
made me think about enlisting.
File this one under...
fucked up!
The Saudis arrest 35 people who attended a gay wedding
. Those poor fellows are most likely going to be tourtured. Wasn't W holding hands with some Saudi big wig? Doesn't that get your hand cut off over there?
I wonder what Thomas Friedman would have to say about that? Instead, here's a recent op/ed from Mr. Freidman called
What me worry?
A new huge planet 230 light years away was discovered
. I thought that was pretty cool. Let's send SG1 to investigate.
Kevin Smith recently reviewed Revenge of the Sith
. Take a peek.